Vencord Not Working? Here's How To Fix
Vencord is a custom add-on for Discord that gives it some cool new features and improvements. It's easy to install, helps Discord run faster, and keeps your data more private by default. The developers keep it updated too, so bugs get fixed quick.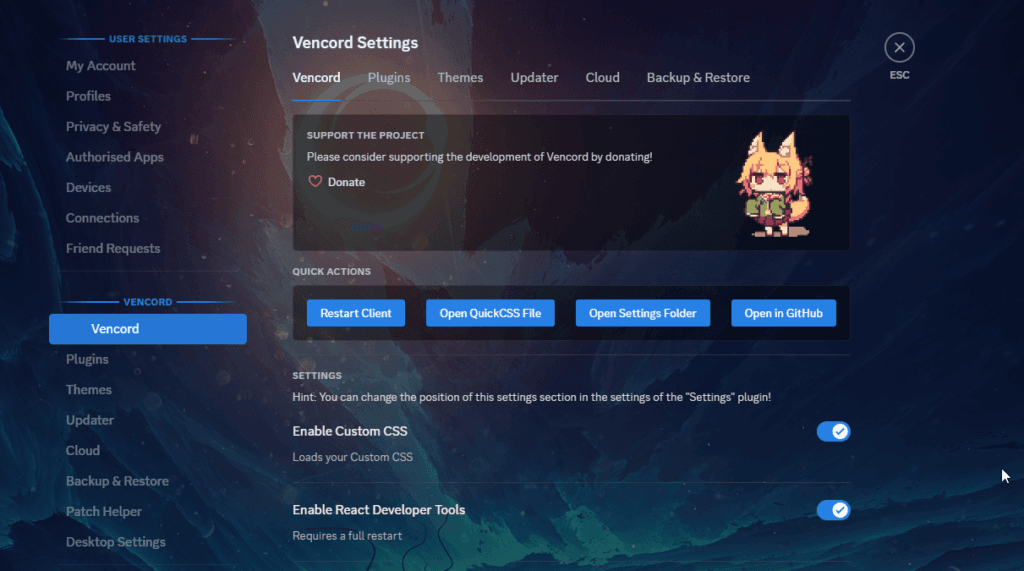 But sometimes Vencord stops working properly on Discord. The custom themes or plugins it adds might have issues. It's annoying when that happens! Here are a couple tips to try and get Vencord running smoothly again.
First, you can try repairing Vencord using its installer program. Just open the Task Manager by pressing CTRL + ALT + DEL. Close out of Discord so it's not running. Go to the Vencord website, re-download the installer, and choose the "Repair" option. That should fix any problems.
If repairing doesn't help, you'll have to completely reinstall Discord and Vencord. Here's how:
Use Task Manager again to force quit Discord.
Redownload the Vencord installer and select "Uninstall" to remove it.
Open the Run dialog box by searching for it. Type "%appdata%" and delete Discord's Cache, Code Cache and other folders.
Go to Control Panel > Uninstall a Program and remove Discord completely.
Reinstall fresh versions of Discord first, then Vencord.
And that's it! Those steps should get Vencord and Discord working again. Let me know if you have any other issues getting Vencord to work after a reinstall. It's a really useful add-on once it's running properly. Makes Discord much better!